Whether you are ready to explore our services or simply have a question or two, complete the form or reach out to us directly.
Address:
We serve clients in Indiana and Ohio.
When you complete the form, we will read your message and respond within two business days.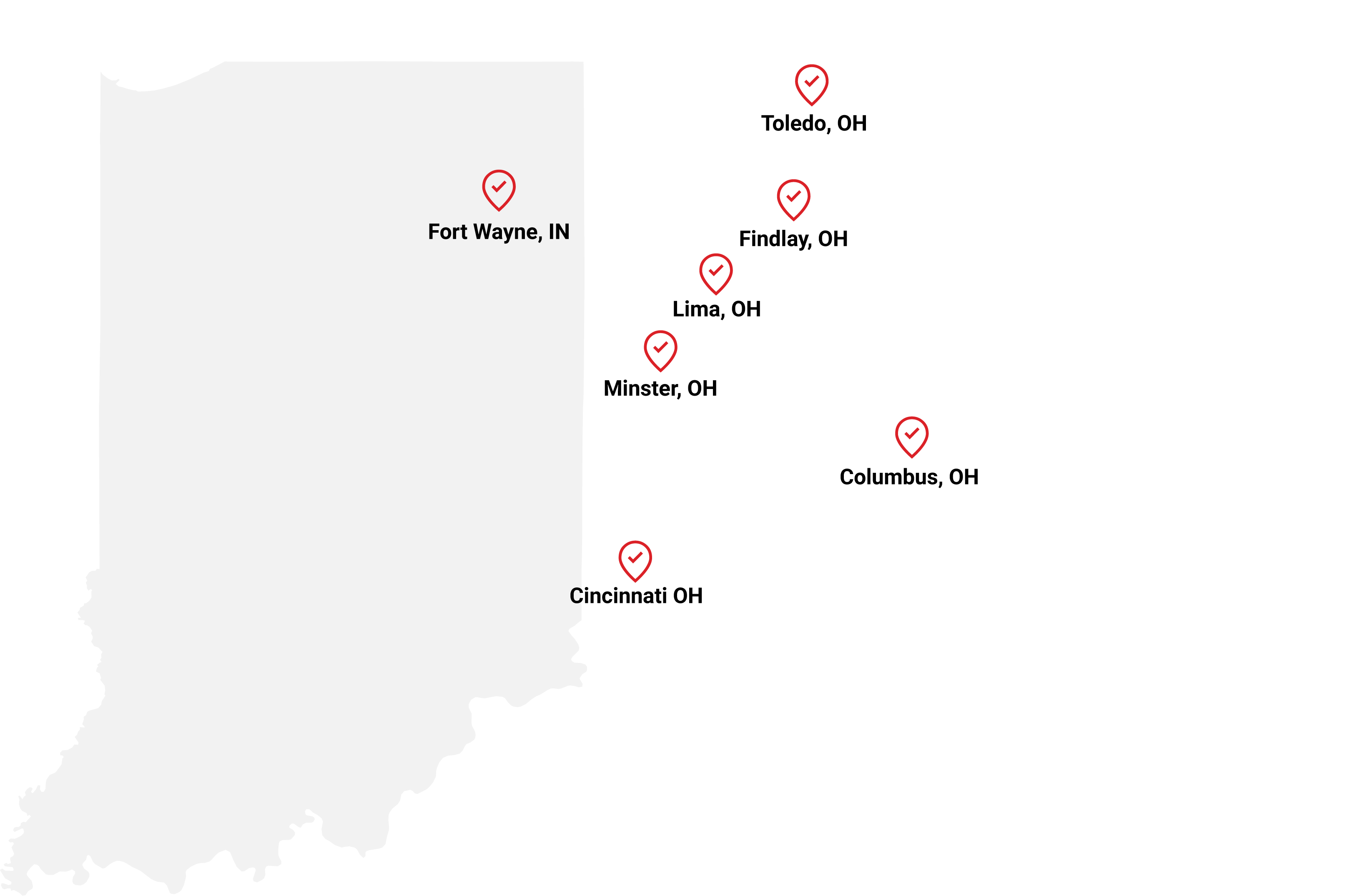 Master Maintenance Locations
Master Maintenance is the most professional and comprehensive company that will address any and all of your janitorial requirements regardless on whether you have a small office space, or operate in an industrial warehouse. There literally is no job too big or small for Master Maintenance, in fact, they are an integral component of our emergency response team.
Helmut S.
I'm delighted to say that we are completely satisfied with the level of service provided. Your courteous staff has responded quickly to our requests.
David K. Roecker
Claims Operations Manager, Buckeye Insurance Group
During the past five years, I have been very disappointed with the many janitorial service companies that have cleaned our facility. That problem has ceased since "Master Maintenance" has been given this responsibility.
Paul Kline
Sr. Technician Supervisor, Panoramic Corporation
We have been provided services since 1991 when our facility opened. We have been satisfied with their cleaning service and responsiveness to our requests. Any difficulties encountered have been handled quickly and efficiently.
Mark Schabow
Buyer/Scheduler, Aeroquip
We have been using Master Maintenance for a while now and have been pleased with their services. They do a great job for us and always respond quickly to questions or concerns!
Allison W.